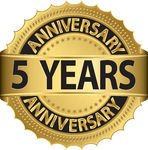 " SERVING WITH KNOWLEDGE, HONESTY , INTEGRITY AND TRANSPARENCY "
ABOUT US : " We invest in changing lives. "
USA Delta Capital Corporation, is an organization that can make a huge difference in relation to the success of your firm. Most businesses wish they had access to additional capital or capital investment. USA Delta Capital Corporation our "
5`Years - Anniversary " (
Bridging ) Private Banking and Investor European Funding Groups . USA Delta Capital Corporation official working Swiss Finance Groups ( Strategic Partners - North America & Canada ) - Global Financial Services , ( IMC - Integral Management Consultancy International - Lugano - Switzerland ) .
(USA DCC) USA Delta Capital Corporation was established in (May.28.2010) in TX- USA and is a Financial Advice and Consultant Firm, That provides a full comprehensive and up to date service with correspondents throughout the world.
Our investments foster growth and innovation and promote countries' transition to market economies.
We provide project financing for banks, industries and businesses, both new ventures and investments in existing companies. We also offer business advisory services.
(USA DCC) USA Delta Capital Corporation and ( Private Management Financial Group and Private Banking Financial Groups ) is a modern and dynamic boutique bank finance company of E.U. We represent the traditional practices of discretion, strength, reliability and performance.We deliver a unique, expert and confidential service and assure excellence, financial supremacy and efficiency for our Clients. About international financing Improving international prospects – this is what our work is all about, We support companies with global investments, Private Investment Finance Projects ,Government Investment Finance Projects and Re-Finance Projects . But we offer a lot more than just financing and the associated advisory services.
Our financial services are tailored to each client.
We operate in more than
30 countries
Our operations span dozens of
business sectors
We work only on projects that meet a
strict and clear set of criteria
The varied nature of our projects and services in all areas, combined with our commitment in numerous countries and sectors of the economy mean that we boast substantial market-specific expertise and a global network of cooperation partners. This allows us to offer services that are tailored to the needs of every area and every customer.We offer specific services to companies seeking additional capital, equity or refinance and utilise modern financial techniques to raise required capital and to utilise tax efficient structures and methodologies to restructure corporations and their subsidiaries leading up to sale or public offering.
Our activities in developing, emerging market and transition countries begin long before USA DCC companies start to invest. As part of our financial development cooperation work, we support the establishment of a favourable political and economic framework and the right infrastructure to go along with it. But we are also committed to Europe and other industrialised nations. Our portfolio includes standardised programme loans and tailor-made corporate and project financing.
Traditional E.U. discretion combined with modern financial dynamics makes us leaders in the offering of corporate refinance and restructuring to companies and corporations in need of finance and capital or to prepare for public or private sale in an international arena.
Working closely with our private Swiss bankers with whom we hold strong partnership alliances, we offer opportunity to growing companies and to those established companies that require further investment for expansion or are in need of debt restructure.
Using techniques such as securitisations, private bond issues, private debt and equity and other forms of structured finance and lending, we are able to provide much needed expansion and exploratory capital as well as specific project finance and efficiently reviving stagnant or dormant assets.
Each member of our unique Team holds specific and detailed knowledge in a wide range of financial sectors enabling us to offer our Clients the very best advice and to take our Clients to where they want to be, on time and on target.
We offer specific services to companies seeking to raise credit, capital or loans by utilising the importation of additional collateral via Collateral Transfer facilities or what is commonly labelled "the leasing of Bank Guarantees".
We maintain an international network of professional Client Relationship Managers and Appointed Representative Introducer's to be able to give our Clients the attention and high quality service that they have come to expect from ( USA DCC ) - USA Delta Capital Corporation , joint together Swiss Private Management Finance Group.
We are firm believers in developing new relationships and exploring new opportunities, especially when it comes to sourcing new clients and building new relationships. From our Geneva head quarters, we service our international clients and offer our full range of services and confidential Swiss Banking. We hold strong relationships with international banking groups and private equity firms, helping us service our clients world-wide.
USA DCC and Private Investor Group - The world of finance is a constantly changing environment, presenting new opportunities and challenges.
To succeed and thrive we listen, learn and evolve to counter those changes and benefit. Located within one of the world's premier banking communities, partnered with some of the largest financial institutions and professional service providers, USA DCC and Swiss Private Investor Group are at the cutting edge. Effective, viable solutions to meet your current financial requirements.
Project Finance means a financial structure in which repayments for a loan provided for a project are made exclusively from the cash flows generated by the project while security for loan is limited to the project assets, rights, and interests. Also contributing to this resurgence of project finance was the widening acceptance of among developing countries and the robust business performance by USA , European , Central Asian and Asian Companies. We provide project financing for banks, industries and businesses, both new ventures and investments in existing companies. We also work with publicly owned companies. Each of our projects is tailored to the needs of the client and to the specific situation of the country, region , and sector.
USA DCC Investment makes investments in companies at all stages of financing. USA Delta Capital Corporation is a financial advising and consulting firm which provides comprehensive, complete, and latest services that has correspondents across the globe. This allows the USA Delta Capital Corporation to provide and give a global service to International Organization government, and businesses.
Direct investments generally range from minimum excepted loans BG and Funds Projects .
We provide loan and equity finance, guarantees, leasing facilities and trade finance. We have become the largest financial investor in our region of operations which stretches from central Europe to Central Asia and the Southern and Eastern Mediterranean ~ North America , Canada , Central America and South America .
With the ability and willingness to bear risk on behalf of our clients, we help their countries in the region to become open, market economies.
The USA Delta Capital Corp, offers a wide range of financial instruments and takes a flexible approach in structuring its financial products.
In summary we provide financial project funding services for individual and institutional private equity investors and Business people across the world .
If you are looking at securing funding for your international project finance. We provide funding our clients at international competitive rate, huge capital project funding in either short term or long term ranges.
The principal forms of direct financing that the USA Delta Capital Corp, may offer are loans, equity and guarantees.
" Joining Together To Provided Wining Solutions "
_______________________________________________________
Proprietor by : David Haluk Turkoz 2012 USA